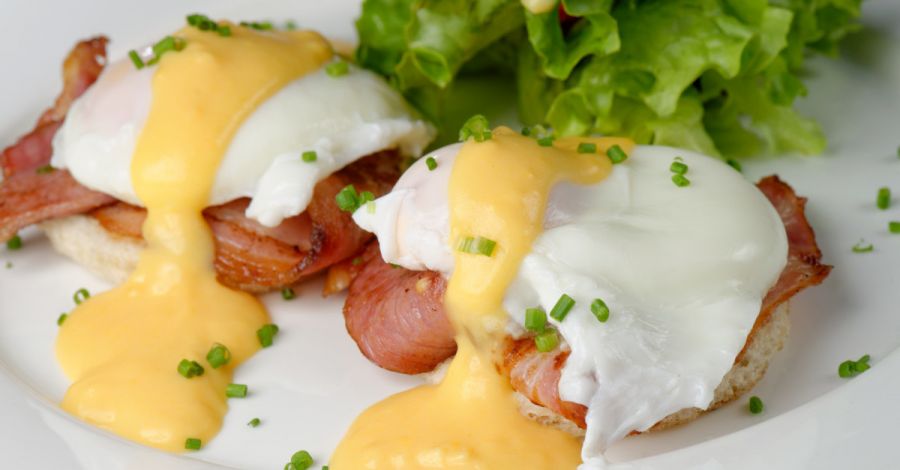 Neste post, o Senhor Tanquinho abordará aquela que consistiu, segundo alguns, na dieta mais popular de todo o século XX – a Dieta Atkins.
Sua formulação ainda ganha adeptos até hoje, devido ao progresso consistente que ela proporciona.
Dessa forma, começaremos contando um pouco de sua história.
Logo depois, explicaremos os dois principais caminhos a serem adotados pelos seguidores da dieta e prosseguiremos a explicação de suas quatro fases.
Mas tudo ao seu tempo: por ora, vamos começar desvendando por onde tudo começou.
O Início da Dieta Atkins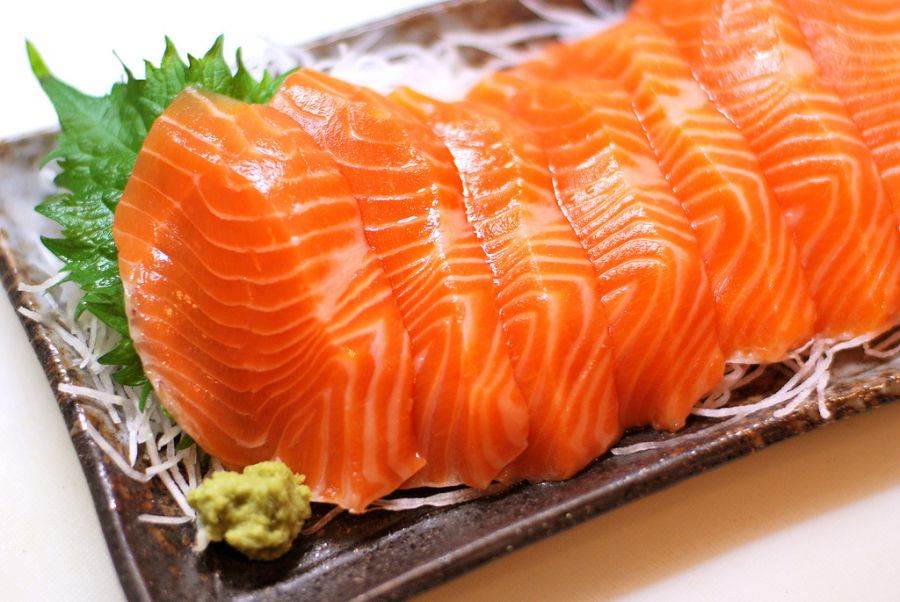 Tudo começou em 1963, quando o Dr. Robert Atkins, preocupado com o crescente problema de obesidade entre os americanos, começou a pensar sobre os efeitos de um consumo mais controlado de carboidratos após estudar alguns artigos publicados no "Journal of the American Medical Association" que embasavam essa teoria.
Desta forma, ele concluiu que, comendo as comidas as certas e limitando a ingestão de carboidratos refinados, essa dieta poderia transformar o corpo das pessoas em verdadeiras "máquinas de queimar gordura".
E essa transformação, consequentemente, levaria ao emagrecimento e a todas as outras melhoras na saúde advindas dele, como melhoria nos fatores de risco para doenças cardíacas, hipertensão e diabetes, benefícios no tratamento de epilepsia e diminuição da obesidade em crianças e adolescentes.
Desde então, vários estudos foram feitos comprovando a efetividade desta dieta e algumas atualizações também ocorreram desde então. Hoje, há linhas exclusivas de produtos e alimentos sendo vendidas – as quais são constantemente aprimoradas – para cada uma das fases da Dieta Atkins.
Vale lembrar que esse princípio é o mesmo que rege outras dietas baseadas na baixa ingestão de carboidratos, como a famosa Dieta Dukan, do Dr. Pierre Dukan, a Dieta Slow Carb, de Tim Ferriss, e a dieta Paleo Low Carb, conforme ensinada por Robb Wolf, Loren Cordain e Mark Sisson?

Até hoje muitas pessoas perderam peso com este tipo de dieta por alguns simples motivos que, acima de tudo, não deixam as pessoas desanimarem:
Você nunca fica com fome, uma vez que pode comer sempre os alimentos permitidos;
Você não precisa fazer exercícios – você até pode fazer, mas por outros motivos (seu emagrecimento não depende disso – mas é possível otimizá-lo com alguns exercícios específicos);
Você não deixa de comer nada do que gosta (exceto no inicio da dieta);
Por tudo isso, podem ser seguidas pela vida toda.
Se você leu até aqui e pretende seguir alguma destas dietas, vale dar uma lida em dois outros posts:
Escolhendo Seu Modus Operandi Para Dieta Atkins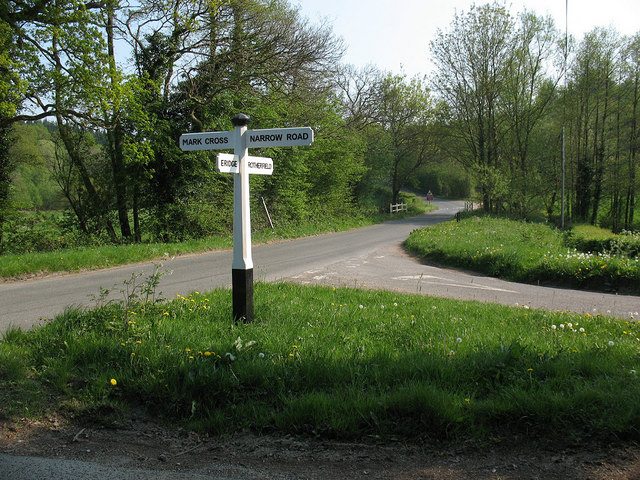 Para começar, a primeira coisa a se fazer é escolher qual abordagem da dieta você irá fazer. Existem duas principais, que chamaremos de "Via rápida" e "Devagar e Sempre". Entenda:
Se você deseja perder bastante peso já no inicio da dieta e está disposto a aguentar por mais tempo restrições pesadas de alimentos, pode optar por continuar na primeira fase da dieta (Indução) por mais de duas semanas. Como a gama de alimentos disponíveis é menor, você dificilmente cairá em tentações erradas.
Porém, quanto mais peso quiser perder, mais terá de restringir a ingestão de carboidratos, o que pode se tornar um tanto quando frustrante e desmotivador, ainda mais somado à pequena diversidade de alimentos que você poderá comer.
Por outro lado, se você preferir perder peso de forma mais lenta, porém contínua e consistente, e deseja poder comer com menos restrições, pode optar por fazer a indução por apenas duas semanas e já passar para fase 2.
A vantagem é a maior quantidade de alimentos disponíveis e a "facilidade" com que você pode controlar sua taxa de perda de peso: para perder mais rapidamente, diminuir a quantidade de carboidratos ingeridos – o que não é possível no modo anterior já que essa quantidade já diminuída ao máximo.
A desvantagem é que com uma maior disponibilidade de alimentos, você poderá cair em tentação ou se confundir mais facilmente. Além disso, devido à perda mais lenta de gordura, você pode acabar desanimando.
Vale ressaltar que sempre que nos referirmos aos carboidratos estaremos nos referindo a sua quantidade líquida, ou seja, a quantidade de carboidratos totais menos a quantidade de fibras.
Dito isso, vamos às 4 fases da dieta:
Indução;
Perda de Peso;
Pré-manutenção;
Manutenção.
O Senhor Tanquinho adverte: se você tem problemas de saúde, consulte um médico antes de iniciar qualquer tipo de programa alimentar.
Para sanar qualquer dúvida que você possa ter com relação à dieta Atkins criamos um F.A.Q. onde respondemos às dúvidas mais frequentes de nossos leitores – clique aqui para ler.
Dieta Atkins: Fase 1 – Indução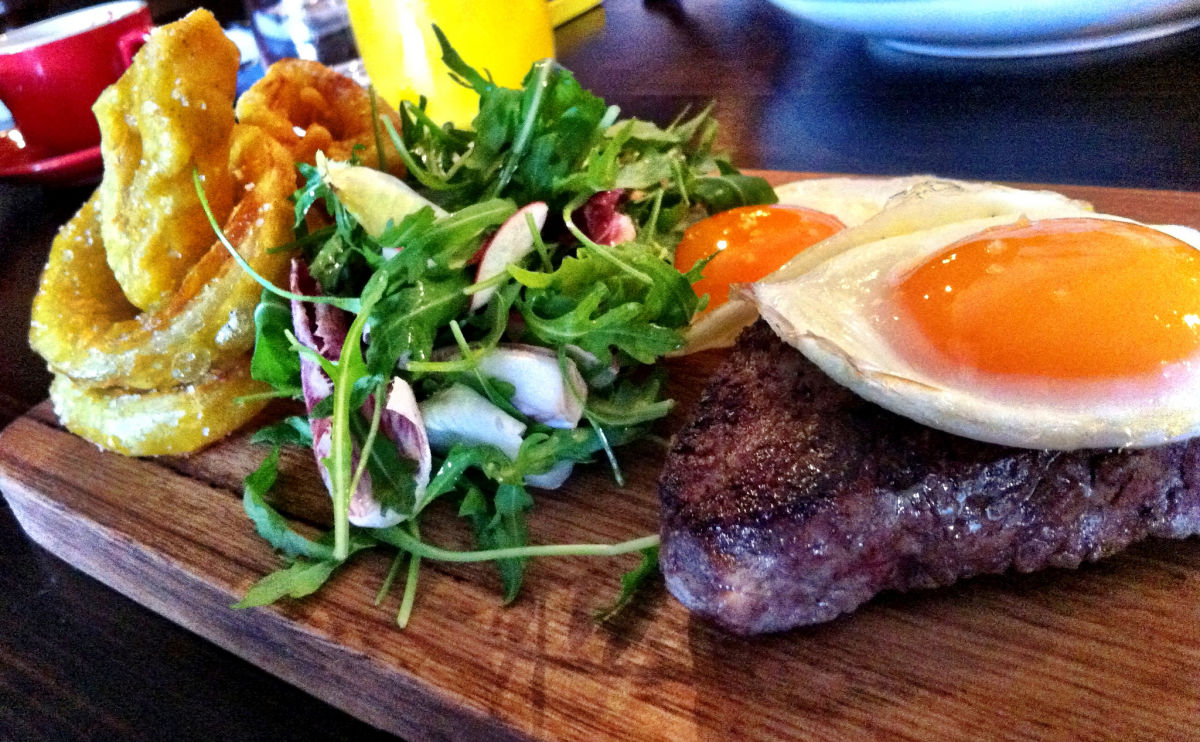 O propósito da Indução é que você perca peso rapidamente, fazendo com que seu corpo queime preferencialmente suas gorduras, ao invés de carboidratos. Desta forma, você pode perder até 7 kg nas duas primeiras semanas (dependendo, é claro, de quanto você precisa perder).
Para isso, você deve ingerir entre 18 g e 22 g de carboidratos por dia, nem mais e nem menos do que isso. É desta forma que você induz seu corpo a queimar gordura primeiramente.
Esta fase deve ser feita por duas semanas no mínimo. Se você optar pela "via rápida", seja por ter muito a perder ou por querer os resultados mais rapidamente, então fique nesta etapa até estar a 7 kg do seu objetivo, e então vá adiante.
Um erro muito comum das pessoas é achar que o programa inteiro de Atkins se resume a Indução, mas na verdade o grande objetivo por trás desta dieta é encontrar a maior quantidade de carboidratos que você pode ingerir enquanto continua a perder peso (ou o mantêm), mantém seu apetite sob controle e ainda te deixa com energia para as atividades do seu dia a dia.
O Que Você Pode Comer: Alimentos Permitidos
Os alimentos permitidos na primeira fase são basicamente carnes, peixes, ovos, alguns vegetais, óleos bons.
Você pode conferir a lista dos alimentos permitidos no post: Dieta Atkins – Alimentos Permitidos, Proibidos e Dicas.
Regras da Indução: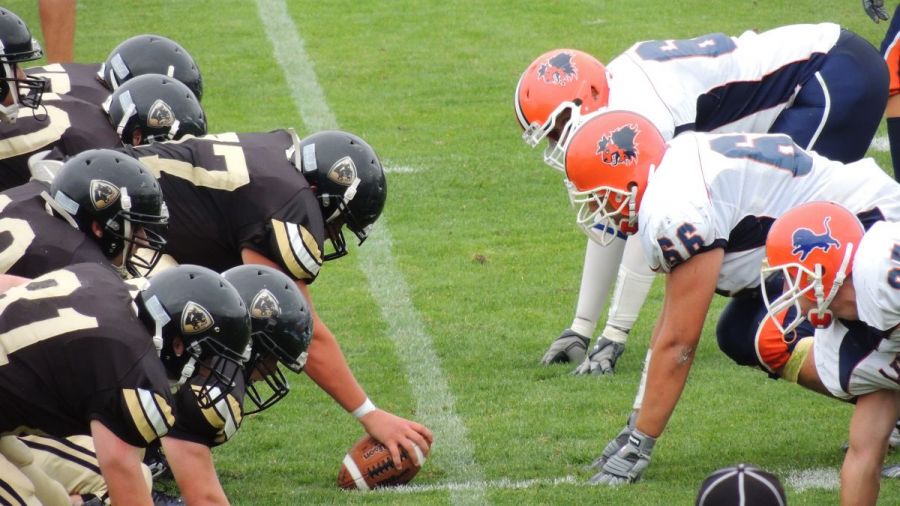 Coma 3 refeições e 2 lanches por dia: você não deve passar fome e nem ficar mais do que 4 horas sem comer nada. Se preferir, não precisa fazer os lanches, neste caso você pode fazer 5 ou 6 refeições completas diariamente. Mas tome cuidado, não caia na tentação de comer porcarias quando estiver com fome, coma apenas os alimentos permitidos para esta fase.
Na verdade, você não precisa comer de 3 em 3 horas. Essa recomendação é apenas para evitar que você tenha fome durante o dia e coma alimentos não permitidos na dieta.
Se for fazer lanches entre as refeições, prefira opções de lanches low-carb.
Consuma 20 gramas de carboidratos por dia: como citado anteriormente, não ingira menos de 18 g (isso não fará você perder peso mais rapidamente e não é bom para sua saúde) e nem mais que 22 g (porque isso pode interferir negativamente na inicialização da perda de peso). Destes 20 g, entre 12 g e 15 g devem ser provenientes de vegetais. (Confira a lista de comidas com carboidratos permitidas no próximo post);
Os carboidratos devem ser distribuídos ao longo do dia, e não consumidos de uma vez numa única refeição;
Coma bastante proteína a cada refeição: ela não só é peça chave no processo de emagrecimento como também evita a perda muscular, ou seja, garantindo que você queime apenas gorduras – e não músculos;
Não evite as gorduras: consumi-las é essencial para a perda de peso. Elas ajudam a dar sabor às comidas e também auxiliam seu corpo a absorver certas vitaminas. A ingestão de carboidratos sempre deve ser acompanhada pela ingestão de gorduras ou proteínas;
Beba ao menos 2 litros de água diariamente, mas o Senhor Tanquinho recomenda que você tome mais água;
Evite a desidratação e o desequilíbrio eletrolítico: é completamente normal que os primeiros quilos perdidos sejam também compostos por água, isso pode levar a pequenas tonturas ou cansaços. Esses sintomas desaparecerão rapidamente, conforme você for perdendo gordura, de toda forma, certifique-se de consumir quantidades suficientes de sal para manter seu balanço eletrolítico;
Cuidado com os "carbos escondidos": esteja sempre atento às quantidades de carboidratos presentes dos produtos ingeridos, leia sempre as informações nutricionais – inclusive nas bebidas alcoólicas – que devem ser evitadas na fase 1 (para mais detalhes desse cálculo, veja aqui). Nos restaurantes, peça azeite e vinagre para temperar sua salada e sempre pergunte para o garçom o que vem no prato que pretende pedir;
Use adoçantes: com moderação e não mais do que 3 pacotinhos por dia;
Coma apenas comidas permitidas para a Indução: basicamente você poderá carnes em geral, ovos, queijos, alguns vegetais, manteiga, azeites. Você poderá conferir uma lista completa neste post. Se preferir continuar na primeira fase por mais tempo (via rápida) pode adicionar nozes e sementes a sua alimentação;
Pese-se e tire suas medidas diariamente e anote-as: isso é muito importante para acompanhar seu progresso e saber se está tendo resultados satisfatórios.
Para um sistema completo de emagrecimento usando a dieta Atkins, acesse o Método Atk 91: 91 dias de cardápio Atkins + livro de Receitas para queimar gordura em 13 semanas!
Hora da Decisão: Quando Passar para Fase 2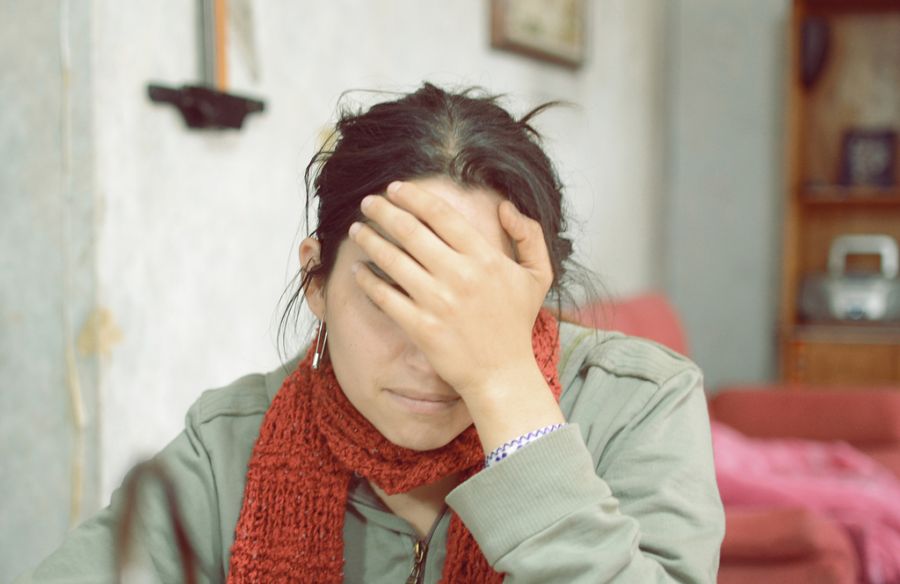 Após duas semanas na Indução, caso tenha seguido tudo corretamente até aqui, você deverá decidir se continuará nela ou passará para a segunda fase.
Caso opte pela "via rapida", você poderá adicionar nozes, castanhas e sementes a sua dieta, essa é única mudança que acontece. Não se esqueça de contar os carboidratos advindos destes alimentos também.
A transição para fase 2 deve ocorrer obrigatoriamente quando estiver a 7 kg de seu objetivo, não menos do que isso. Antes desta marca, você pode continuar na fase 1.
Alternativamente, se você optar pela perda de peso "devagar e sempre", é hora de passar para a fase 2.
Dieta Atkins: Fase 2 – Perda de Peso Contínua
Na fase 2 você começará a introduzir mais carboidratos gradativamente a sua dieta, permitindo que você continue a perder peso e medidas, mantenha o controle do apetite e sinta-se com energias.
Você também começará a perceber quais alimentos despertam seu desejo de comer mais e quais interferem na sua taxa de perda de gordura.
Este é o objetivo desta fase: aumentar a quantidade de carboidratos ingeridos até encontrar seu balanço pessoal de carboidratos…calma, eu explico logo abaixo, continue lendo.
A quantidade permitida de carboidratos agora fica, num primeiro momento, em 25 g, o que não é muito mais do que os 20 g de antes mas te deixam com muito mais conforto na hora de escolher os alimentos, e incluir certas frutas, nozes, castanhas.
Então você deverá ir aumentando essa quantidade de 5 em 5 g, poderá adicionar iogurte Grego, queijos frescos, legumes, e muitas outras comidas. Você deve seguir esta "ladeira" acima na quantidade de carboidratos até achar uma quantidade ideal para você. Ou seja, a maior quantidade de carboidratos que você pode comer e mesmo assim continuar a emagrecer. Isso varia conforme sua idade, sexo, nível de atividade diário, hormônios, e alguns outros fatores.
O balanço deste processo te permitirá saber o que funciona ou não para você. Entender sua tolerância aos carboidratos é a chave para transformar uma dieta de perda de peso em uma dieta para o resto da sua vida.
Regras da Fase 2: O que Fazer Enquanto Você Aumenta a Ingestão de Carboidratos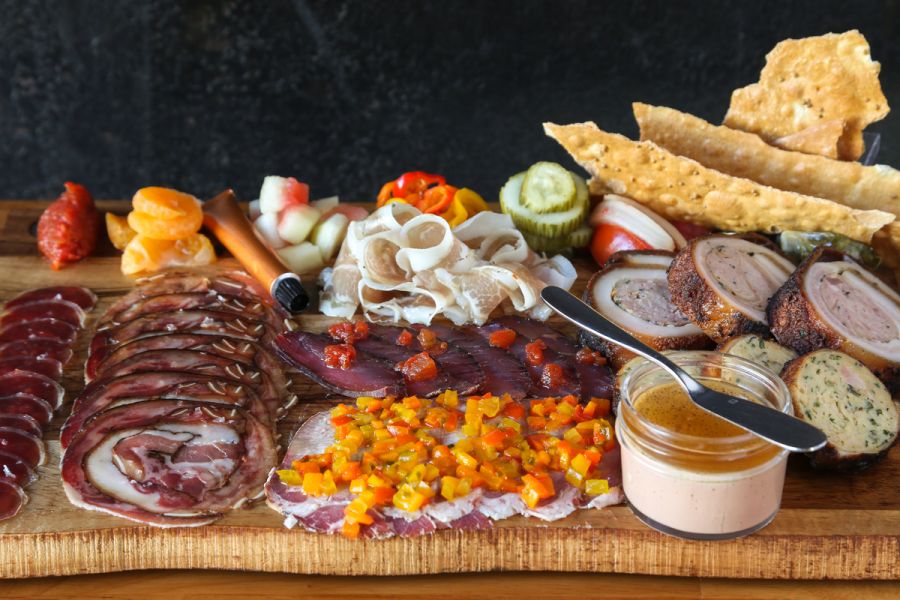 Algumas regras da Indução continuam valendo:
12 a 15 g de carboidratos devem ser provenientes dos vegetais base, distribuídos ao longo do dia;
Evite comidas que tenham adição de açúcar;
Tome 2L ou mais de água diariamente;
Os intervalos entre as refeições devem ser de no máximo 4 h;
E novas regras são adicionadas:
Reintroduza grupos de alimentos um a um, seguindo a "ladeira de carboidratos". Dependendo do seu metabolismo e do seu objetivo, cada introdução deve ter um intervalo de uma semana ou um pouco mais;
Aumente a ingestão de carboidratos em 5 g: semanalmente ou conforme for melhor para você;
Acompanhe a reposta do seu corpo a cada mudança, sempre anotando os resultados da balança e das medidas.
O Que Você Pode Comer: Alimentos Permitidos
A partir de agora você terá um pouco mais de liberdade para escolher seus alimentos. Como dito anteriormente, você poderá ir adicionando novas comidas gradativamente a sua alimentação, somando às disponíveis na fase 1.
Baixe aqui a lista completa de alimentos permitidos na dieta Atkins.
Hora da Decisão: Quando Passar Para Fase 3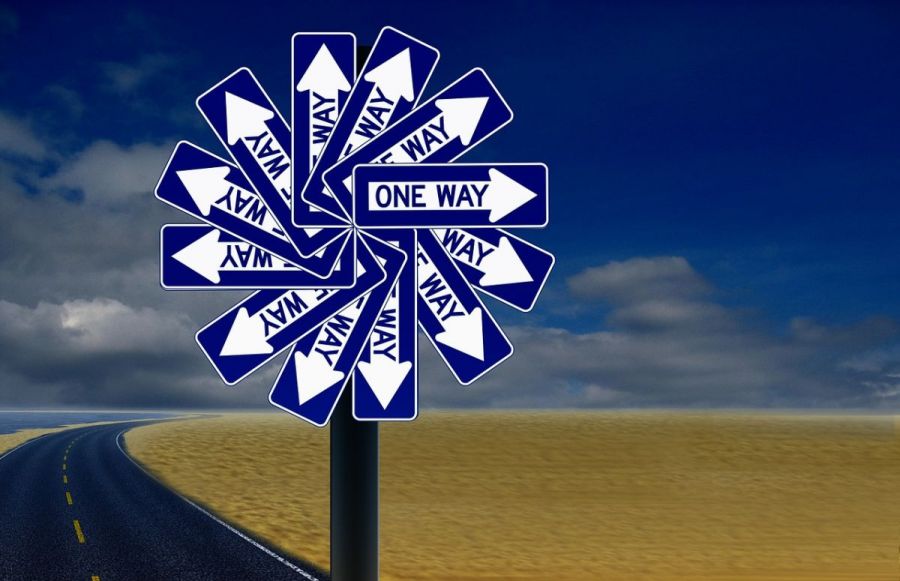 Se você perdeu peso de maneira constante durante esta fase e está a 4,5 kg do seu objetivo, é hora de partir para a fase 3.
O motivo por trás disso é que na fase seguinte você deverá encontrar uma maneira "sustentável" de se alimentar (quantos gramas de carboidratos você consegue ingerir diariamente e mesmo assim manter seu peso ou emagrecer mais).
E o tempo que você levará para perder os últimos 4,5 kg durante a fase é suficiente para perceber e entender a tolerância de seu organismo aos carboidratos.
Mas, se ainda não está a 4,5 kg da sua meta final, pergunte a você mesmo em qual dos cenários abaixo melhor te descreve:
Caso tenha atingido a marca de consumir 50 g de carboidratos diariamente, introduzido as "comidas da fase 2" e ainda assim continua a perder peso, sem cair em tentações e nem passar fome. Se você se encaixa nesta descrição, sinta-se a vontade para prosseguir para fase 3 agora se estiver ansioso por maior variedade nas refeições. Se estiver bem com as opções atuais, mantenha-se na segunda fase mesmo;
Você ainda tem mais de 4,5 kg para perder mas está estagnado na balança e/ou está com muitos desejos alimentícios ou muito faminto antes das refeições. Neste cenário, mantenha-se na fase 2 até que os desejos desapareçam e sua fome pré-refeições tenha diminuído;
Embora você tenha perdido peso satisfatoriamente na primeira fase, seu progresso durante a segunda fase tem sido frustrante, você tendo desejos e fome excessivos. Inclusive, pode ter ganho alguns quilos e sua tolerância a carboidratos não passa de 30 ou 35 g por dia. Neste caso, indubitavelmente, continue nesta fase, seguindo os conselhos e regras, e seja paciente, você atingirá os resultados esperados em breve.
Dieta Atkins: Fase 3 – Pré-manutenção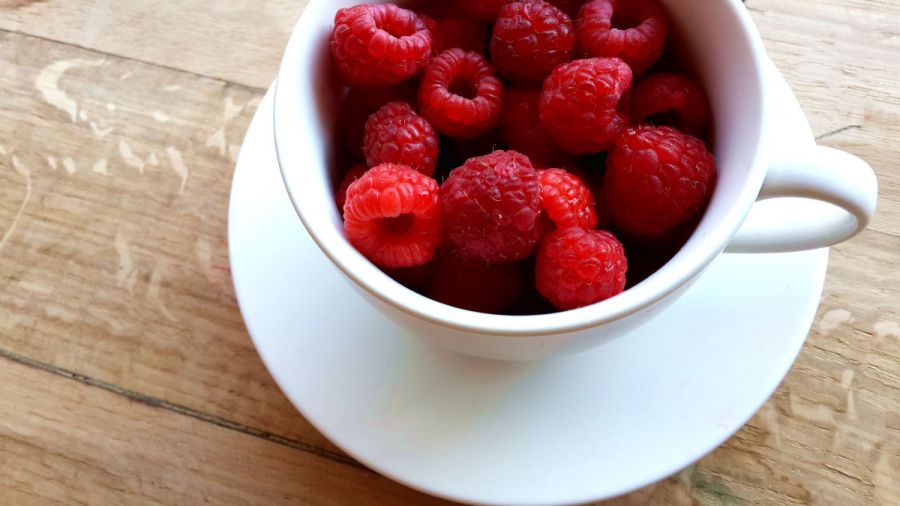 Você provavelmente estará a 4,5 kg do seu peso ideal quando chegar na fase 3, e será durante ela que você irá perdê-los, de forma mais lenta que anteriormente mas também constante.
Nesta fase, você gradualmente irá aumentando a ingestão diária de carboidratos, de 10 em 10 g (ou 5 em 5g, se preferir),  enquanto adiciona ainda mais grupos de alimentos àqueles já permitidos.
Aqui, você perderá os últimos quilos e atingirá sua meta.
Na terceira fase, é importante sempre estar atento à resposta de seu corpo a cada mudança na alimentação.
Ela também servirá de ensaio geral para a Manutenção (fase 4) pois você deverá se manter na terceira fase por UM MÊS após atingir seu peso ideal, sempre testando a resposta de seu corpo para novas quantidades diárias de carboidratos ingeridos.
Regras da Fase 3: Lidando Com as Frustrações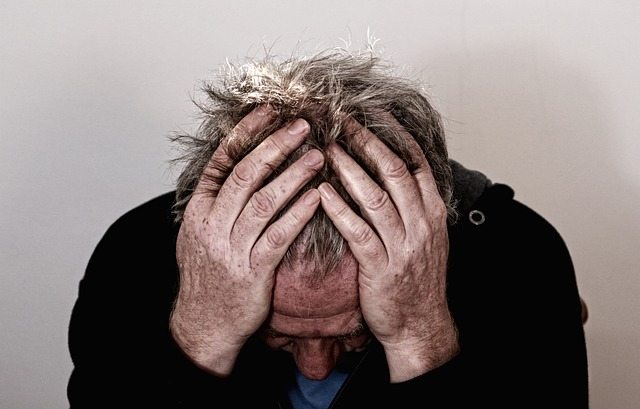 Embora você deva estar muito próximo de seu objetivo, adicionar mais carboidratos e novas comidas a sua alimentação pode causar algumas frustrações.  Aqui vão algumas regras (dicas) para lidar, ou aceitar, isso:
Você poderá sentir muito desejo e fome incontrolável conforme for adicionando a sua dieta alguns alimentos que você não comeu durante muito tempo. Perceber com quais comidas você pode ou não lidar é importante a longo prazo para o controle do seu peso. Se achar que algumas comidas estão sabotando seu progresso, fique sem elas por alguns dias para ver como as coisas funcionam e então tente reintroduzi-las;
Você poderá estagnar em um peso – algo que também pode ter acontecido na fase 2. Caso isso aconteça, certifique-se de estar fazendo tudo corretamente. Se estiver tudo nos conformes, então tente diminuir a quantidade de carboidratos consumidos diariamente em 10 g e tenha paciência… (Dependendo do caso, muita paciência);
No caso de ter sido obrigado a diminuir em 10 g os carboidratos diários, mantenha-se na nova medida por uma semana e então volte a aumentar esta quantidade de 5 em 5 g e note a resposta de seu corpo.
[Relacionado] F.A.Q. Dieta Atkins: As Perguntas Mais Frequentes Sobre A Dieta do Dr Atkins
O Que Você Pode Comer: Alimentos Permitidos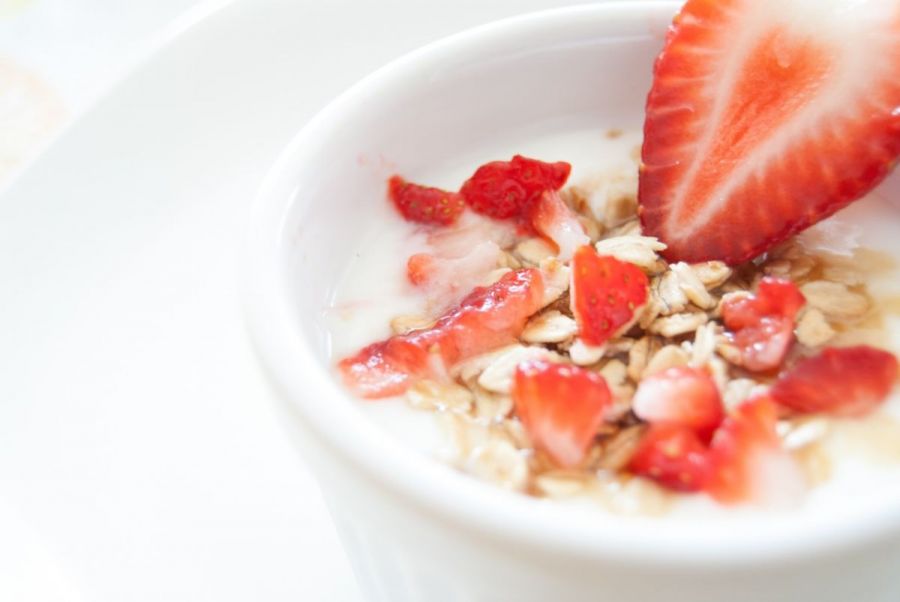 Agora que você quase alcançou seu objetivo é hora de diminuir sua taxa de perda de peso e encontrar seu equilíbrio pessoal para carboidratos. E uma ótima maneira de fazê-lo é: adicione mais alimentos a sua dieta!
Coma legumes e frutas com poucos carboidratos e alguns grãos integrais, você poderá combinar os alimentos das listas das fases 1 e 2 com novos alimentos aceitáveis para a terceira fase. Você terá muito mais liberdade para montar seus cardápios.
Divirta-se, meu caro leitor… e nós sabemos que você vai!
Hora da Decisão: Quando Passar para Fase 4
Está quase chegando a grande hora de passar para a Fase 4 – a manutenção para a vida toda. Acompanhe nossa checklist:
Você está no seu peso-objetivo;
Você se manteve nesse peso por pelo menos quatro semanas;
Você consegue controlar seus desejos alimentícios e sua fome.
Se você se encaixa nestes 3 pré-requisitos, então é hora de passar a quarta e última fase da dieta Atkins!
Caso contrário, continue na fase 3 até conseguir cumprir estes três itens.
Dieta Atkins: Fase 4 – Manutenção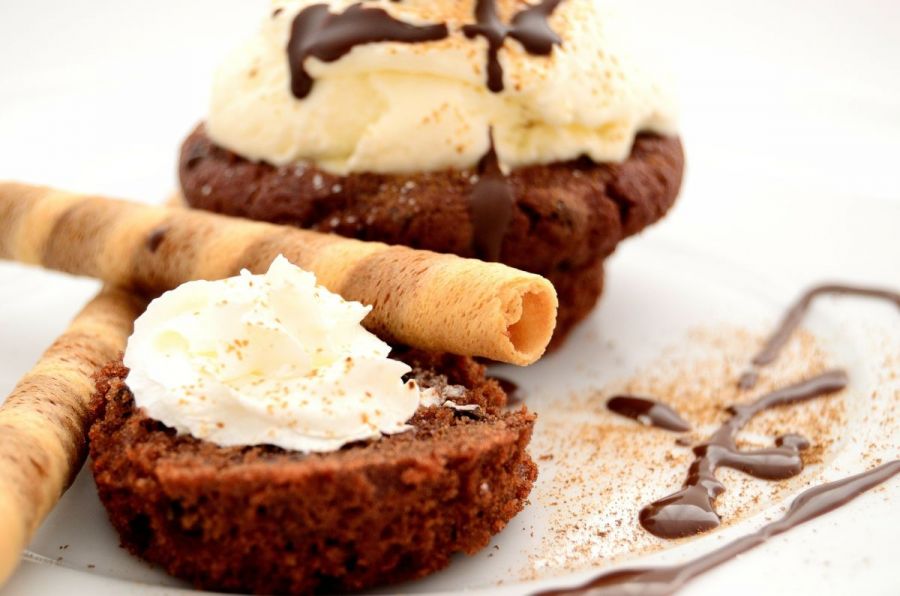 Parabéns, você conseguiu, meu caro(a)!
Isso não é nem tanto uma fase, mas sim um estilo de vida. De modo geral, você poderá comer tudo que já vinha comendo.
Reintroduzindo ainda mais comidas a sua dieta, como aquelas que você tentou reintroduzir na fase 3 sem sucesso ou aquelas que você ainda nem tinha tentado. Claro que você deverá estar sempre prestando atenção à resposta do seu corpo e não deve ganhar peso.
O propósito desta etapa é seguir uma maneira permanente, encontrada ao longo do processo, de se alimentar mantendo seu novo peso, e deverá durar pela sua vida toda!
As vezes, alguns ajustes podem ser necessários, conforme você for envelhecendo ou se tiver alguma mudança drástica em suas atividades diárias – por exemplo, começar a malhar.
O Que Você Pode Comer: Alimentos Permitidos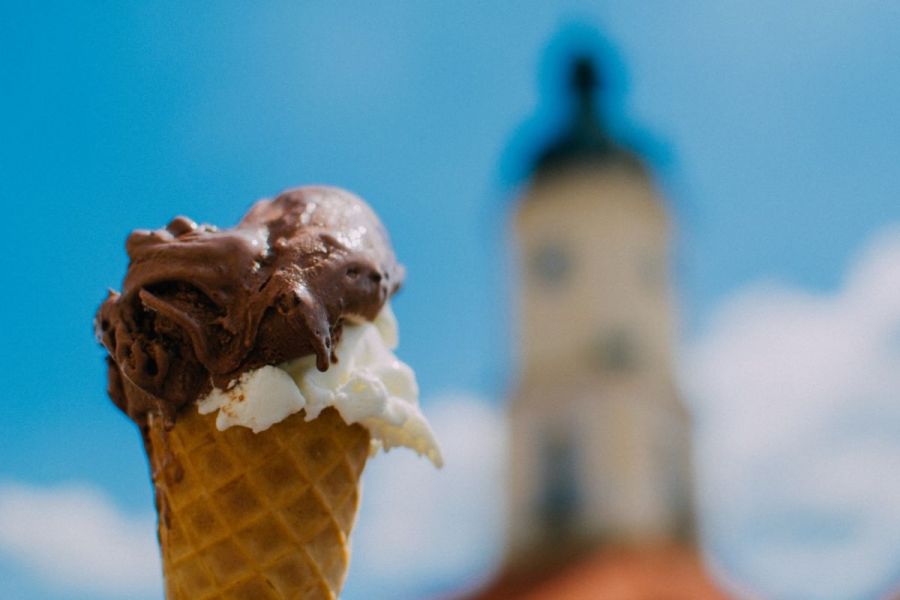 O nome "manutenção para vida toda já diz tudo. E como já falamos, nesta fase você poderá comer tudo que já comia nas fases anteriores e ainda terá liberdade de adicionar ainda mais alimentos a sua dieta, tanto aqueles que você já tentou adicionar anteriormente quanto aqueles que nunca tentou.
Como agora estará mais alerta com os alimentos e seus potenciais de te causar desejo, fome incontrolável ou ganho de peso, você saberá melhor como lidar com cada situação. E desta forma, também terá totais condições ir modificando sua dieta conforma suas necessidades particulares, seja pelo envelhecimento ou mudança de estilo de vida.
Você estará sempre apto a se manter saudável e com seu peso controlado.
Lidando com Algum Problema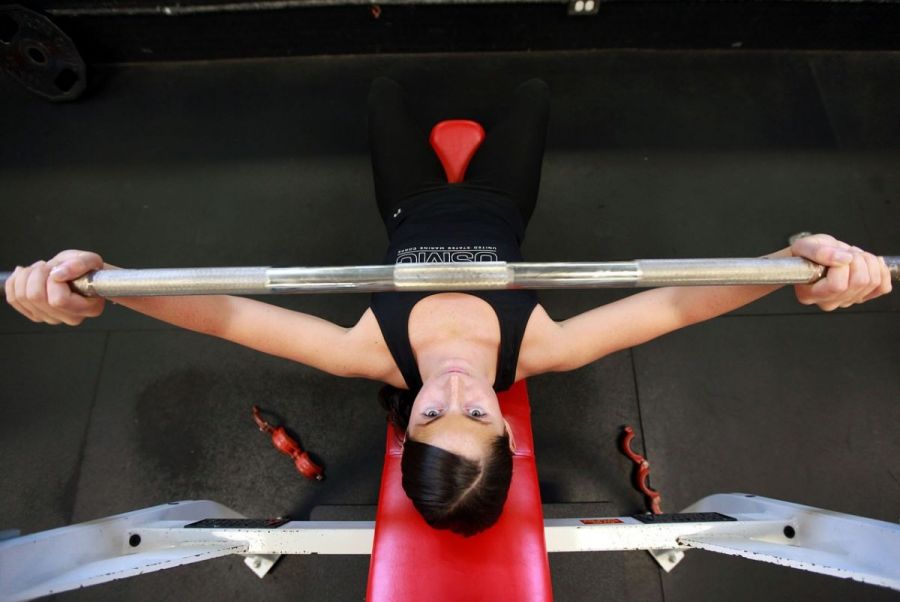 Você ganhou alguns quilinhos e quer lidar com a situação antes que fique mais grave? Talvez umas férias ou uma lesão tenha te impedido de fazer exercício ou talvez tenha passado por uma semana muito estressante.
Não se preocupe. Corte cerca de 10 gramas de carboidratos líquidos por dia a partir de então até voltar ao seu peso ideal. Só isso, agora você está no controle do seu corpo! Além do mais, agora você tem experiência e ferramentas suficientes para lidar com os percalços após toda essa longa jornada, veja porque:
Você passou por todas as fases, gradualmente aumentando a ingestão de carboidratos, até encontrar uma maneira permanente de comer;
Ao adicionar os alimentos de volta um a um, você sabe qual deles pode representar um "perigo" para você;
Agora você sabe quais os alimentos você pode viver sem e quais você ama mas deve consumir com moderação;
Agora também aprendeu a ficar alerta aos sinais de desejo ou fome excessiva e como responder a eles, antes mesmo de perder o controle;
E mais importante de tudo, você descobriu como é bom estar no controle do seu corpo, sentindo-se bem, tanto fisicamente quanto emocionalmente.
Para Permanecer no Seu Peso Conquistado, Algumas Dicas e Medidas: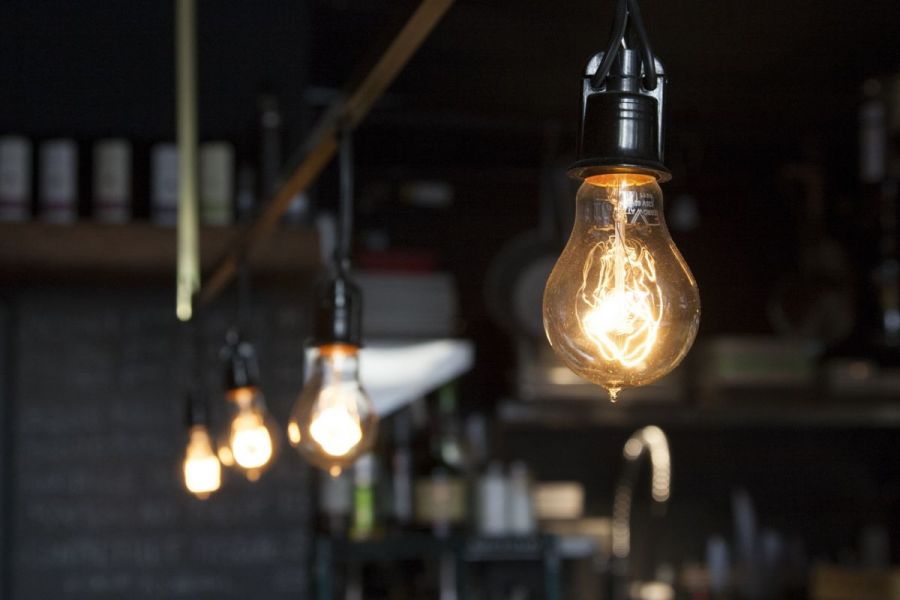 Mantenha seu nível de tolerância de carboidratos, o número de gramas diárias de carboidratos líquidos que você pode consumir mantendo o seu peso. (Este limite você descobriu quando manteve seu peso por um mês na Fase 3);
Os vegetais da primeira fase ainda devem ser a fonte de, pelo menos, 12 a 15 g da quantidade diária de carboidratos;
Tenha entre 115 g e 140 g de fontes de proteínas a cada refeição;
Não coma mais que duas porções de frutas por dia;
Veja a gordura como sua amiga e peça importante na manutenção de seu peso;
Combine comidas ricas em carboidratos com outras ricas em proteínas e gorduras para atenuar o efeito do açúcar no sangue;
Continue a beber sempre bastante água e outras bebidas sem calorias;
Ajuste a ingestão de carboidratos, se você tornar-se menos (ou mais) ativo;
Sempre saiba distinguir fome de hábito;
Continue se pesando e tirando medidas uma vez por semana;
Nunca ganhe 2 kg sem tomar alguma medida (a menos que você tenha engravidado);
Sempre que adicionar novas comidas a sua dieta, tenha atenção ao seu impacto;
Faça atividade física regularmente;
Divida em porções pequenas, logo após a compra, todos os alimentos que você pode cair em tentação de comer demais;
Leia sempre as informações nutricionais das comidas.
Para um sistema completo de emagrecimento usando a dieta Atkins, acesse o Método Atk 91: 91 dias de cardápio Atkins + livro de Receitas para queimar gordura em 13 semanas!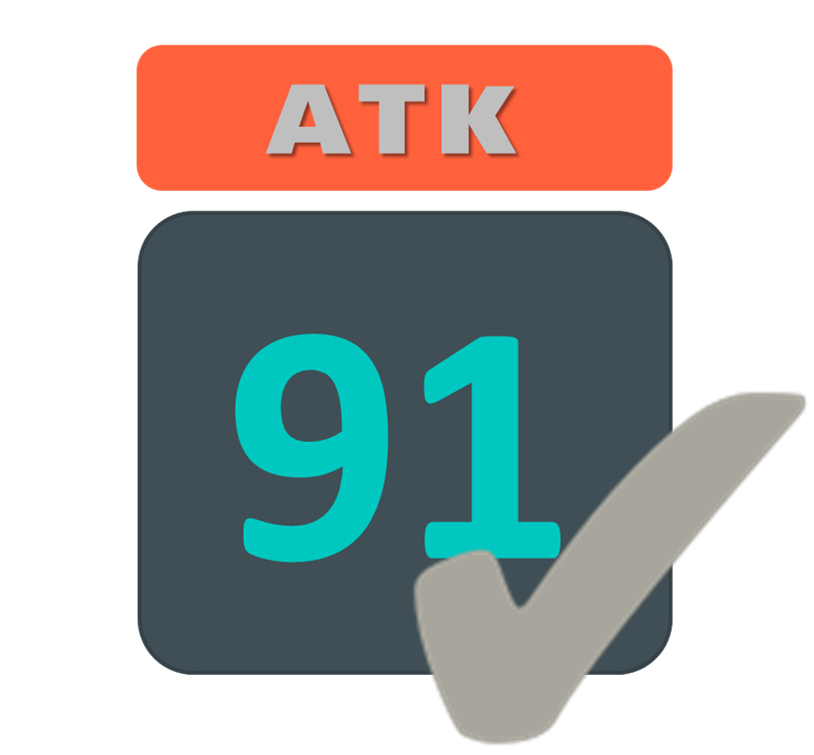 Achamos importante fornecer todas as ferramentas para aqueles que desejam seguir a dieta Atkins. Embora hoje em dia ela esteja ofuscada por dietas mais populares como a Paleo, é bom saber que ambas vêm de uma mesma base e ambas podem induzir a cetose. O mais importante é entender direitinho cada uma delas, de modo que possamos fazer uma escolha consciente e encontrar a melhor dieta para nosso estilo de vida.
Se você ainda tem alguma dúvida ou está desmotivada para começar ou continuar a dieta, seja pode medo, seja por cometido algum deslize ou por ainda não ter alcançado os resultados, não hesite em em entrar em contato conosco pelos comentários abaixo.